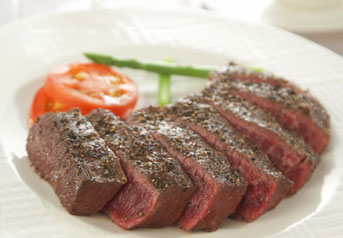 說明一下, 我為什麼要貼這篇文章.....
這篇應該是個外國人寫的吧??!!(內容是教老外如何拐台灣女生上床的手法....)
寫的很直接,很露骨,但又好像抓到TG的心態一樣
TG們別再自貶身價了...否則下一篇就不是TAIWAN BABES, 而是TAIWAN BITxxES
GETTING LAID FOR THE FIRST TIME
OK, you have met a TG, and you are anxious to score. How do you get to the sack?
If you are a foreigner, particularly a white man, you've got a very good advantage. She has heard much about your prowess in bed, and she wants to try. If you are black, you may or may not have an even greater advantage. The idea of "jungle fever" is not lost on TG's, although the attitude encompasses all foreigners. While they are more prejudice than many people, if they think they can get away with it without anyone back home knowing about it, most would love to have an experience with a black man as well as a white man thinking that both would be the penultimate in sexual pleasure.
The key is that you are a foreigner. As a "waigwo ren," you somehow fall outside the conventions of "polite" society, read "Chinese" society. There would be no or less loss of face for getting down and dirty. If you think she is a tramp, well, frankly your opinion doesn't matter as you are not Chinese.
Get pissed off at this thinking if you want, or use it to your advantage by getting laid.
Appearance does not matter nearly as much to a TG as it does to girls from other countries. The almighty dollar does, though. If you are rich, that means you are powerful, hence, sexy. You don't necessarily have to spend it on them, but you must at lest act as if you have it. Or if you don't have it, you soon will. Don't go overboard in trying to impress them with kindness. Be a little aloof. Make the decisions. Don't be a jerk, though; consider her feelings, but you make the decisions.
This should be common sense, but don't criticize Chinese culture! Don't condescend to them. Remember, they think they are superior to you. Unless they are trying to hook a husband because they think women are more free in Western nations, they are with you for a good time only, not because they think you are from an advanced culture.
OK, now for the game playing part. TG's almost never say what they mean when it comes to sex and relationships. I've had it explained to me as the "Three No Rule." That is, a girl must say "no" three times before she means it.
You are kissing her and slide your hand up her shirt. She takes your hand and removes it. That is only one "no." You are expected to try again. By saying "no," she has saved her reputation. As an American, I know "no" means "no." With my first TG in Taipei, we were getting hot and heavy when I stuck my hands down her pants. She took my hand out and said she couldn't. Pretty frustrated, I quit, and shortly later took her home. The next day, her friend asked me why I didn't like her. When I told her I didn't understand, she said the TG was rather disappointed that I didn't find her attractive enough to go for it harder.
TG's will also say "no" while you are doing it. You've got your hand down her pants, and she might say "no," all the while holding your hand so you can't get it out. Or you are going down on her and she keeps saying "no" while holding your ears in a vise lock so you couldn't get away if you tried.
Although this is changing somewhat, you'll probably not get laid on the first opportunity. If she is a teenager out to have fun at one of the expensive nightclubs, or if she is married, then you might. Usually, though, a TG must be a "good" girl and not actually fuck that fist time. The second opportunity is fine, though, because she has already proved that she is a "good girl."
Where can you do it? If you are home, wherever you normally do it is fine. But if you are in Taiwan, you've got some problems. Many TG's live with extended families. It's hard to fuck "syaujye" while "fuchin" and "muchin" are in the next room. If you've already got a relationship going, you can check into one of the many short-term hotels that are everywhere. Colorful fronts, dark lobbies where she can stand out of site from the desk while you select which kind of room you want, and a dozen or so choices of rooms, most with frilly beds, mirrors on the ceilings, and porn on the tube. Four hours costs about $20-30.
For the first time, your best chances are at an MTV. This isn't our MTV, but a place where you can go to rent videos and watch them in small, cozy rooms. Each room can be darkened and has a large couch in it. It is quite easy to lie down together, and go on from there. Although this is supposed to be for anyone, mostly couples seem to use them. If you're invited to one of these, especially if she recommends that you watch two movies, you're in.
Pay attention to the "friend." Just like in high school, TG's often use friends to pass along the hint. If she tells you you are handsome, it's coming from the TG. She can say things without regards to face because she isn't the one hopping in the sack with you.
Don't pay too much attention to her tits the first time if they are small. TG's have somewhat of an inferiority complex about them. Don't ignore them, but don't focus on them.
Finally, don't forget the older woman. Successful Taiwan men almost always have a mistress. Now, their wives are fighting back. If you don't mind a married women out looking for fun, give them a shot. Usually, they will pay for everything, too, even to presents and gifts. Nothing seems to make them more satisfied than to get laid while spending their husbands' money to do it.
AFTER THE FIRST FUCK
Once you've fucked, the rules have changed. She has gotten over that hump (pun intended), and any face to be lost has already been lost. Now she wants to get fucked as often as possible. And she wants to be your best fuck ever. Keep telling her that.
She will take over your scheduling, arranging trips, MTV, taking you to hotels. She probably won't say much until you both are naked and in the room, but she'll lead you by the hand. She isn't afraid of asking for more. Most importantly except for the hershey highway, she'll try anything.
Oral Sex
Damn straight. She'll do it at the drop of the hat. They are pretty good at it, and will be proud of her ability to make you cum. She isn't going to swallow, though.
Fucking
Pretty good at it. She'll squeal and moan, though, so watch where you do it. She wants to cum, so don't leave her stranded if you beat her to it. A TG likes any position, and with a foreigner, wants to experience them all.
Anal Sex
Not too many of the TG's just wanting to get laid. If she is trying to hook a husband, she may do it for the "see how much I love you?" act.
Masturbation
She will do you, although she thinks it's a waste if you cum that way. But she'll do herself to get ready for you or to get you up one more time after you are sure you've done all you can. She wants you to watch her do it.
Pictures/Video
I've never been turned down, nor has anyone else that I know. She will say "no" again, but will "give in" very quickly. After you take them, she will want to play director. If you've got a camera which you can hook up to the TV and see what you are doing real time, she's going to pay more attention to placing and the composition of the shot than the actual fucking. As soon as you are done, she's going to want to watch it, all the time exclaiming either how god or bad a certain angle makes her look.
One Night Stands
Not bloody likely. She wants more than that. She's also going to want to show you off, like some prize pet.
Overall Attitude
Anything goes. Sex toys, bondage, videos, whatever. The lights stay on; she wants to see. Once the door closes, there is no holding back. And there is no such thing as too much. Expect her to say "no" the first time for most things, but don't be afraid to push the issue.
One last thing. The Chinese believe that eating animal parts will affect a person. Tigers are strong, so eating Tiger bones will make a man strong. Since a rhinoceros horn is long, hard, and upright, eating the powder of one will make a man stay harder longer and get hard more often. So if she gives you some shit saying it helps the sex, don't take offense, it is normal practice. If you are an environmentalist, you've got to decide if saving endangered species is more important to you than getting laid before you react to her offer.
Understand the rules and don't get pissed off about their feeling of superiority, and you'll do fine with a TG. Play the game and have some of the best sex you're ever going to have.
出處:http://www.worldwidebabes.com/asians/taiwan.htm